Nerdio and ControlUp Announce New Integration Available in Nerdio Manager for Enterprise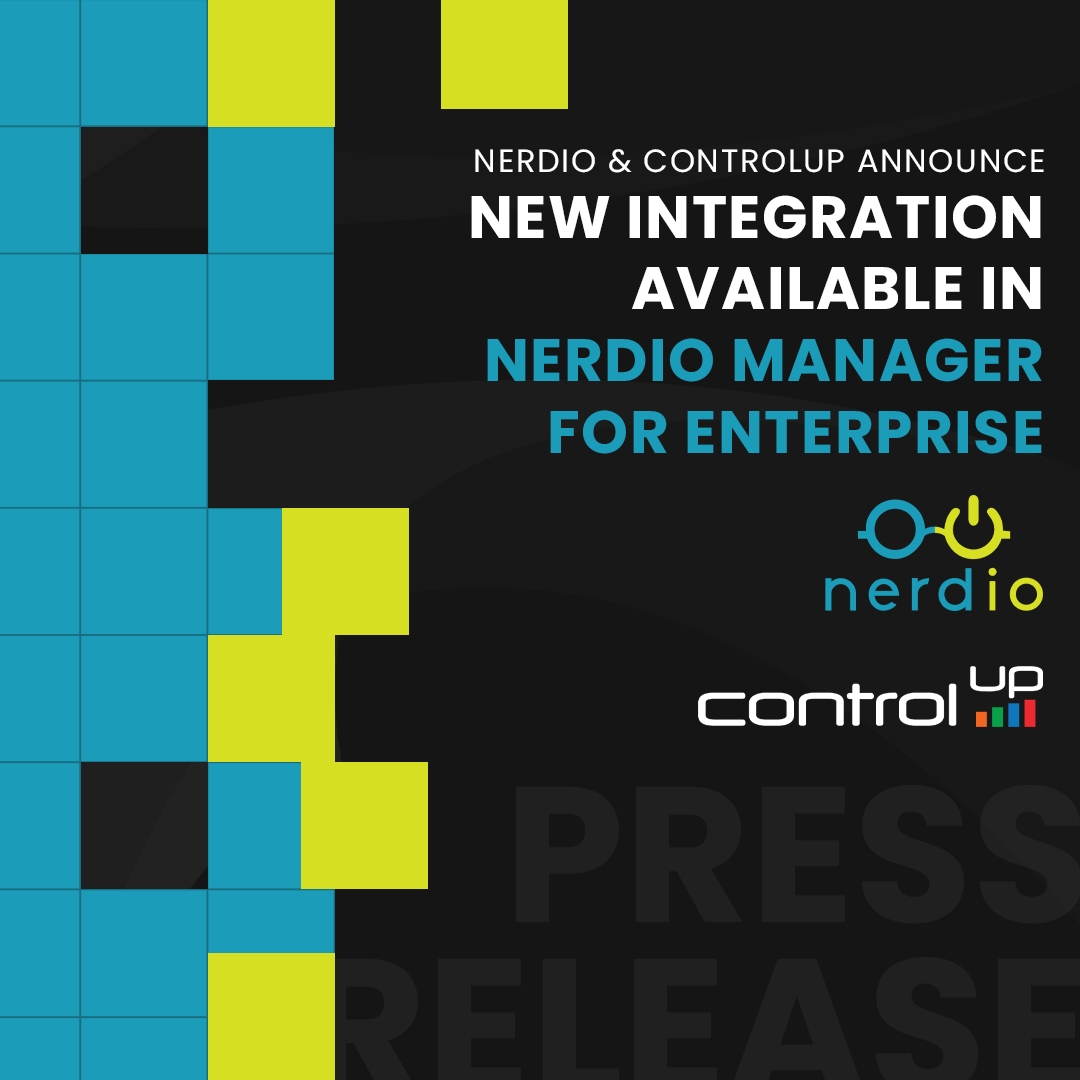 Leading EUC (end-user computing) vendors offer centralized solution for comprehensive Azure Virtual Desktop management and monitoring  
CHICAGO and SANTA CLARA, CA – February 1, 2023 – Nerdio, the premier solution for organizations of all sizes looking to deploy virtual desktops leveraging native Microsoft technologies, and ControlUp, the industry leader in Digital Employee Experience (DEX) management, today announce the integration of ControlUp Real-Time DX DaaS monitoring in Nerdio Manager for Enterprise.  
Nerdio Manager for Enterprise adds value on top of Azure Virtual Desktop, Windows 365, and Microsoft Intune by delivering hundreds of features that simplify management, ensure efficient operations, and lower Azure compute and storage costs by up to 80%. ControlUp Real-Time DX collects metrics in real time to help IT teams identify, troubleshoot, and remediate problems before they negatively affect employees' digital experience and productivity. 
"ControlUp's mission is to help IT teams make smarter decisions with actionable insights to optimize remote environments and resolve issues faster by fixing and preventing issues easier," said Shay Gadidi, Vice President of Product Management, ControlUp. "Our integration with Nerdio improves customers' AVD user experience by streamlining troubleshooting, remediation, and automation."    
The integration is available now in Nerdio Manager for Enterprise version v4.5 and above. It allows for the automated deployment and configuration of ControlUp agents to Azure Virtual Desktop (AVD) desktops directly from the Nerdio Manager for Enterprise console, providing customers with a simple, integrated solution for AVD management and monitoring.  
Leveraging this integration, IT administrators are no longer required to download the ControlUp agent, create machine accounts in their ControlUp environment, or manage machine, folder, and site associations.  
When ControlUp Monitor and agent updates become available, Nerdio Manager will automatically inform administrators directly from the Host Pools page, simplifying the administrative experience. The integration and deployment process are supported by Nerdio's detailed logging and reporting features. The process of adding Monitors and Agents is fully logged and available for review. 
"This integration provides our joint enterprise customers and partners managing enterprise environments an easy, streamlined path to even greater ROI through the ongoing optimization and maintenance of their AVD environments," said Amol Dalvi, VP, Product, at Nerdio. "With ControlUp's actionable insights and Nerdio's powerful automation and simplified management combined, organizations can truly take their employee experiences and EUC approaches to the next level." 
The integration can be leveraged by customers with a ControlUp Real-Time DX environment that has at least one ControlUp Monitor hosted in Azure. Those interested in learning more about the integration and joint solutions are encouraged to attend a 30-minute joint webinar occurring February 22nd. To register please visit https://www.controlup.com/webinars/webinar-supercharge-your-avd-daas-deployment-with-nerdio-and-controlup/ 
##### 
About ControlUp 
ControlUp powers the work-from-anywhere world by delivering a Digital Employee Experience (DEX) Management Platform built for IT teams to make remote work more flexible and reliable. Whether your desktops are physical or virtual, your applications are local or SaaS, IT can optimize remote work environments from the datacenter or from the cloud with rich, real-time visibility across the entire digital employee experience. Headquartered in Silicon Valley with R&D in Israel, ControlUp supports over 2,000 customers and counting. Learn more at www.controlup.com. Follow us on Twitter, Facebook, LinkedIn, and YouTube. 
About Nerdio  
Nerdio adds value on top of the powerful capabilities in Azure Virtual Desktop, Windows 365, and Microsoft Intune by delivering hundreds of features that simplify management, ensure efficient operations, and lower Azure compute and storage costs by up to 80% via automation and license optimization. Leveraging Nerdio, MSPs can manage customers' cloud environments through streamlined, multi-tenant, workflow-powered technology that allows them to create and grow cloud-based recurring revenues. Enterprise IT professionals can deliver and maintain a wide range of virtual Windows endpoints across hybrid workforces with ease and fine-tune end-user computing (EUC) approaches for maximum effectiveness using powerful monitoring and analytics capabilities. For more information, please visit www.getnerdio.com.  
Media Contacts: 
ControlUp
Joy Capps 
843-730-3857 
Nerdio    
Haley Sullivan